About a year ago, our government unveiled plans to radically shake up the NHS and proposed a pro-market reform agenda. This pro-market radical reform was meant to shake up the hospital network, private health providers and family doctors. By doing so it proposed to establish a new system to compete for patients who would be able to choose treatment and care while reducing bureaucracy and save billions of pounds of taxpayers money.
One of the fundamentals to this reform is the focus on patient choice. However, it has become clear that by allowing private firms to get involved in the business of looking after the health of the nation, providing greater choice may have a significant price.
Perhaps one of the most radical departures from the idea of a state run structure is the concept of a publicly financed healthcare system -a system that will allow up to 50% of income to be generated privately.
We have seen so much turmoil in the NHS over the past year as the Health and Social Care Bill has passed through various voting and motions in the House of Commons and the Lords.
The British Medical Association is opposing the bill, The Royal College of Nursing and The Royal College of Midwives have this week called for the bill to be scrapped, and questions are being asked by key professional associations, not supporting the reform, about how the changes will impact patient care.
Yet, whilst all this is happening, the NHS is continuing to change on the ground. The planned devolution of power to GPs is happening with more than 250 clinical commissioning groups being formed to purchase and take control of the budgets and patient care. In the press we are already seeing talk of a shift in the patient doctor relationships, with examples of these changes in behaviour being quoted by hospitals.
Now the NHS Future Forum headed by GP Prof Steve Field has made another number of recommendations, which the government says it has accepted.
With all this, the NHS remains in flux with the key questions still unanswered: will the main professional associations change their mind and support the reform agenda? Will there be a compromise? Will the dream of integrated care be achievable? What will be the role of the NHS in the public's health?
One thing is for certain, the role of information is becoming increasingly more important for frontline professionals who are trying to keep up with the pace of change, whilst at the same time maintaining high standards of patient care. As we all know change is never easy, but the right kind of leadership is essential to get the NHS through this reform.
The following two tabs change content below.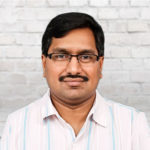 Ravi is a health tech industry expert, an international entrepreneur and investor, and a progressive thinker on the role of technology and its impact on human lives.
Early in his career, he was responsible for product development for KPMG's Health Systems business, where he went on to become chief technology officer and executive director of iSOFT, a UK FTSE 250-listed public company, specialising in health tech.
Currently, Ravi works and lives between India and the UK, and is chair of ZANEC, a venture building company inspiring, innovating and investing in disruptive business models.
He loves the energy of start-ups and serves on the boards or holds advisory positions with a wide range of early stage ventures, including e-Cargoware (a European air-cargo logistics platform company), CyberLiver (a European digital therapeutics company), and Patient Safety (a start-up building tools like mobilesoap; a disinfection and hygiene platform for mobile devices).
Ravi also co-chairs the British Business Group in South India, Chennai, actively works with UK Department of Trade and Investment to promote trade between UK and India extending into commonwealth countries, and serves as a member of the board of trustees at The Lazarus trust, a not-for-profit, multi-academy education trust in the UK.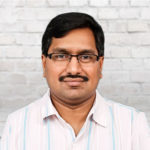 Latest posts by Ravi Kumar (see all)
Want more articles like this one?
Our free newsletter drops into your inbox every Friday to bring you...
Industry news

Essential analysis
Unmissable interviews

HM blog posts, tips and advice