When Highland Marketing first started helping healthcare companies to raise their profile, there was a very typical client. In our niche area we helped, and continue to help, large and small companies specialising in healthcare IT and technology to define their messages and  reach their target audience to raise awareness and increase sales.
Moving into the broader healthcare arena, it is clear that the healthcare suppliers in any guise are no stranger to PR and marketing. Virtually every company has its own communications strategy, a budget set aside to put the strategy into action and internal people and external agencies working to deliver it. The commercial healthcare industry has long acknowledged that if you want someone to know you exist you have to scream and shout about it, albeit it in a tactical way.
But interestingly there is a new type of client in town, the NHS. Individual NHS organisations, such as acute trusts, have traditionally been served by an in-house overstretched communications team. Highly governed by the politics of the trust and often tasked with being far more reactive to press enquiries such as 'what is the status of the 16 year old who was stabbed' or 'what are you going to do to improve your 18 week waits' the communications teams have often been left with no time to even start to plan how to build positive exposure around the work that the organisation and its staff are doing.
Yet there appears a slow but increasing step change in the NHS' attitude to the importance of getting good news out, not only to the trade publications but to the national and even international press.  And with little guidance other than strict branding guidelines provided by the Department of Health the NHS is now starting to approach external agencies who generally have a stronger insight into the private sector and commercial world to ask for their help into how they can up their game in terms of marketing and PR.
It appears that the NHS is doing this for several reasons:
To attract patients to use its services given that they have the choice to go anywhere in the country.
To advise patients on public health campaigns, to prevent them from using the NHS unnecessarily.
To attract the best doctors, nurses, specialist and management team to their organisation.
To attract funding.
To attract suppliers/research partners in the hope that they will be chosen to trial ideas or technology, potentially saving them thousands or millions of pounds.
To boost productivity and morale of their staff and local partners.
Some trusts are already embracing PR and marketing in small ways, for example Norfolk and Norwich University Hospitals, Nottingham University Hospital and NHS Lincolnshire are highly active "tweeters", meanwhile Kings College London Hospitals have hugely raised their profile with their 24 hours in A&E programme by utilising a number of communication channels.
In addition, since the Health and Social Care Act came in to being, there appears a dramatic increase in NHS bad publicity and it constantly hitting the headlines for all of the wrong reasons, from hospital closures to staffing cuts. Trusts are starting to realise they have a duty to show the public, their staff and peer trusts and of course the emerging clinical commissioning groups, that there are ways to overcome the barriers that our healthcare systems faces. It is necessary now, more than ever before for trusts to 'push' their news harder about both the large and the small steps they are taking to improve efficiency and the patient experience
And the more visionary trusts are doing just that, and going beyond to explain to people that healthcare is not just about large hospitals buildings where people go to receive their care but that care can be provided in numerous ways in the community.
Like it or not, the NHS is competing. It is competing for better outcomes, higher satisfaction, more money, more patients and the best healthcare professionals and specialists. Ultimately, in many cases, it is competing to keep its head above water. PR and marketing might just be the way to get that.
The following two tabs change content below.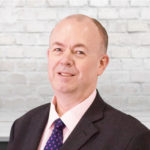 Mark is a specialist in sales and business development. After a long and successful career in IT sales he has excellent connections in the technology and healthcare sectors. Clients value the fact that he understands business from an insider's point of view, having built and run his own technology company. Mark is now focused on growing Highland Marketing, winning new business and developing its future strategy.
Mark has a vast network of contacts within the technology and healthcare industry and he works hard to grow that network on a daily basis. Renowned for his tenacity and his positive outlook, he never gives up, something that clients really value. And it is here, in his second role at Highland Marketing, that he can assist clients with their business development and sales efforts.
"What I offer clients is an extensive network of contacts, and a detailed understanding of the realities of running and developing a business. It's in my nature to communicate whether it's with board members, key decision makers and stakeholders or individual staff. My goal is to understand their needs and offer a solution. And through this I can help build new relationships for our clients, either with potential partners, prospective customers or influential organisations and individuals."
A little about Mark:
Sailing boats – He developed an early love of sailing – a skill he learnt aboard a 58ft captured German World War II yacht called Overlord. In 1982 he attempted to sail the world, but his vessel was nearly sunk in the same storm which prevented TV presenter John Noakes from making a similar voyage.
Selling antiques – Mark learned the gentle art of sales from his dad who had a specialist antiques business in Farnham, Surrey. He remembers his first ever sale, made as a lad in the 1980s, when he got £900 for an 18th century, veneered tilt top hexagonal table.
Mark has a knack of finding ways to make business entertaining as well as profitable, whether it's with client trips to Grand Prix races or deep sea fishing expeditions. If you want a chat about what Highland Marketing can do for you then he'll happily join you for a meeting at your office, or even a round of golf – at which you'll almost certainly win!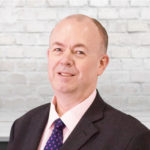 Latest posts by Mark Venables (see all)
Want more articles like this one?
Our free newsletter drops into your inbox every Friday to bring you...
Industry news

Essential analysis
Unmissable interviews

HM blog posts, tips and advice