As an acceptance grows across the NHS that there is a crucial need for integration across health and social care, the extent to which our National Health Service is disjointed is becoming increasingly clear.
In many areas, although of course not all, there are so many examples of different approaches, poor collaboration and lack of joined thinking between organisations despite them trying to achieve the same goals. On many occasions, I've seen examples where an NHS organisation has shared the results of a successful pilot with another organisation hundreds of miles away and yet the trust just a few miles down the road has no idea the initiative even exists.
In recent years, healthcare IT events such as EHI Live have helped suppliers of all sizes showcase their solutions, albeit just once a year.
However, despite best efforts, most often suppliers with the biggest marketing budgets often take the centre stage, while the smaller, more innovative companies huddle around the edges trying to grab the attention of the odd delegate who is less wowed by the exciting gizmos and freebies on the bigger stands.
Equally, these events have been valuable in enabling the NHS to share their experiences by allowing them to participate in best practice showcases. But while these shows are valuable in providing those once a year opportunities to network and see what is available, ideas and information gathered can soon be forgotten once back in the busy NHS setting until the next time an event comes around.
While doing some research, I've discovered that there are more than 400 pilots across the NHS and 300 'examples of innovation' alone according to the BCS. On top of all of that, my team recently mapped more than 40 NHS organisations and bodies, who work virtually disparately to attempt to provide the NHS with direction, standards and protocols.
So where does this leave the NHS – confused? Disjointed? Not a clue where to start when they are told that they need to collaborate and innovate to improve patient safety and care while saving vast sums of money?
In my mind, and what appears to be in many others of those who I have spoken to, the NHS needs a place that provides an educational and innovation forum covering everything related to electronic health and wellbeing that is available all year round – an electronic patient information centre
At present there are pockets of innovation across the country. Initiatives set up by the National Innovation Centre and its associated 'innovation hubs' are providing a useful mechanism to support and adopt healthcare technology across the regions.
But an all year round centre would provide a central location for healthcare organisations, bodies, government and suppliers to meet, discuss and understand policy. Equally important, the centre would provide a valuable place to educate on future challenges and where they are being driven from and an opportunity to work together to help to address them as soon as they start to emerge.
Although it would require investment, such a centre would provide trusts, CCGs, private and independent organisations and just about anyone with an interest in health and social care regardless of their budget, size, location or IT savviness with the opportunity to attend at a time that is convenient for them.
Meanwhile, suppliers of any shape or size would have a level playing field from which to be represented and educate their current and potential customers, rather than trawling up and down the country trying to find inroads to speak to those on the frontline. In addition, it would ensure that all is not lost from the National Programme for IT and that lessons learned are shared.
For too long the NHS has had to rely on word of mouth and second-guessing how surrounding organisations are achieving success. Now is the time to really work together to ensure true innovation is shared and for everyone to have a chance to be part of it.
The following two tabs change content below.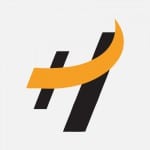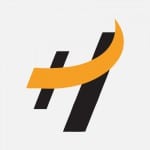 Latest posts by Shane Tickell (see all)
Want more articles like this one?
Our free newsletter drops into your inbox every Friday to bring you...
Industry news

Essential analysis
Unmissable interviews

HM blog posts, tips and advice