This week has been another big week for the NHS. Following the news that the Royal College of Nursing and the Royal College of Midwives had been added to the ever-growing list of bodies opposing the health bill, a highly critical report from the Health Select Committee raised concerns of the Service's ability to cope with the challenge of driving efficiency in tough economic times while dealing with the biggest restructuring process since its inception.
The findings of the report were clear, 'salami-slicing' will not help to deliver the £20 billion in efficiency savings to meet the Nicholson Challenge.
It added that many NHS organisations dealing with staff revolts, an increase in drug prices, an ageing population and of course wide ranging NHS reform are already falling behind on the challenge. A fifth of organisations (19%) failed to deliver their planned efficiency savings last year, and a quarter (23%) of the savings that were achieved were made on a non-recurrent basis.
The document raises concerns that around 40% of savings are coming from reductions to the tariff as well as management restructuring and less than 20% are coming from innovation, which the reforms are meant to drive.
One of the key drivers of innovation, and in turn efficiency savings, is now more commonly recognised as technology. Streamlining back office functions, as well as aiding clinicians to be better equipped with the correct information in order to speed up and improve patient care, are just typical examples of how technology can be utilised beneficially.
Although NHS organisations are steadily getting to grips with the reality that a significant one off investment (or even using a software as a service model) can help yield return on investment in the long run, progress is often still too slow.
And who can blame the NHS for sometimes being slow on the uptake of innovation when the mechanisms to spread the word appear few and far between.
At an industry event I attended not so long ago, a member of the Department of Health briefly mentioned the QIPP Digital Initiatives Register. The audience, suppliers and NHS staff, who were typically experts in their field had never heard of such a register, which was meant to provide a repository to view proven initiatives of best practice to meet targets on the QIPP agenda – with patient portals being cited as such an example.
This no doubt raises concerns whether the rest of the NHS who are traditionally less tech savvy are aware of pilots and proven innovation that could help their organisations meet the challenges that they face.
The issue not only seems to be the scale of unprecedented transformation that the NHS is going through, but also the lack of communication to both senior NHS figures and frontline staff on how this change can best be dealt with.
The following two tabs change content below.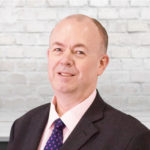 Mark is a specialist in sales and business development. After a long and successful career in IT sales he has excellent connections in the technology and healthcare sectors. Clients value the fact that he understands business from an insider's point of view, having built and run his own technology company. Mark is now focused on growing Highland Marketing, winning new business and developing its future strategy.
Mark has a vast network of contacts within the technology and healthcare industry and he works hard to grow that network on a daily basis. Renowned for his tenacity and his positive outlook, he never gives up, something that clients really value. And it is here, in his second role at Highland Marketing, that he can assist clients with their business development and sales efforts.
"What I offer clients is an extensive network of contacts, and a detailed understanding of the realities of running and developing a business. It's in my nature to communicate whether it's with board members, key decision makers and stakeholders or individual staff. My goal is to understand their needs and offer a solution. And through this I can help build new relationships for our clients, either with potential partners, prospective customers or influential organisations and individuals."
A little about Mark:
Sailing boats – He developed an early love of sailing – a skill he learnt aboard a 58ft captured German World War II yacht called Overlord. In 1982 he attempted to sail the world, but his vessel was nearly sunk in the same storm which prevented TV presenter John Noakes from making a similar voyage.
Selling antiques – Mark learned the gentle art of sales from his dad who had a specialist antiques business in Farnham, Surrey. He remembers his first ever sale, made as a lad in the 1980s, when he got £900 for an 18th century, veneered tilt top hexagonal table.
Mark has a knack of finding ways to make business entertaining as well as profitable, whether it's with client trips to Grand Prix races or deep sea fishing expeditions. If you want a chat about what Highland Marketing can do for you then he'll happily join you for a meeting at your office, or even a round of golf – at which you'll almost certainly win!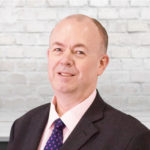 Latest posts by Mark Venables (see all)
Want more articles like this one?
Our free newsletter drops into your inbox every Friday to bring you...
Industry news

Essential analysis
Unmissable interviews

HM blog posts, tips and advice