Business development means different things to different people, for the most part it means hunting new customers often in new segments or markets. Too often it means doing this through cold contact.
Business development requires the fostering and cultivation of relationships with a multitude of different people including buyers, suppliers, and end users. However, after years in the same role, existing contacts may not be what they once were and all avenues to find new business can start to feel exhausted.
Utopia can be achieved when combining business development with marketing and communications/ PR to raise brand awareness and ultimately drive sales. The difficulty there is, of course, putting an individual or even a whole team in place that is on the same wavelength and has the capability to do all three and get results.
Not only can such a task be expensive but frequently it is disjointed, with one member of the team responsible for marketing and another for business development and another for PR etc.
One option is to outsource to an agency. I've often wondered why we don't see more of this but after researching PR and Marketing website after website, there is a clear answer. There appears to be very few companies who provide business development as part of the service rather than as a potential end result of a PR and marketing campaign.
Included in any package that Highland Marketing provides, we constantly look for new opportunities for our clients. In every new business meeting, we think of potential customers or partners and ensure introductions are made on both a formal and informal basis.
These are the type of introductions that are difficult to be made by approaching someone at a conference, dropping someone an email or giving them a cold call. Instead, they are based on long lasting relationships built up over more than 25 years in the healthcare IT industry.
Just last week, I took one small existing client to meet senior members of one of the biggest health boards in Scotland to discuss a joint project. Just weeks before, two clients started working together to see how their systems could integrate for the benefit of their users.
In healthcare in particular, where more collaborative working is essential to the NHS's future both on the supplier side and on the frontline, helping people to partner and work together should be second nature to any professional PR and marketing company.
The following two tabs change content below.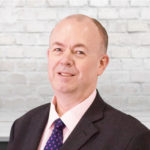 Mark is a specialist in sales and business development. After a long and successful career in IT sales he has excellent connections in the technology and healthcare sectors. Clients value the fact that he understands business from an insider's point of view, having built and run his own technology company. Mark is now focused on growing Highland Marketing, winning new business and developing its future strategy.
Mark has a vast network of contacts within the technology and healthcare industry and he works hard to grow that network on a daily basis. Renowned for his tenacity and his positive outlook, he never gives up, something that clients really value. And it is here, in his second role at Highland Marketing, that he can assist clients with their business development and sales efforts.
"What I offer clients is an extensive network of contacts, and a detailed understanding of the realities of running and developing a business. It's in my nature to communicate whether it's with board members, key decision makers and stakeholders or individual staff. My goal is to understand their needs and offer a solution. And through this I can help build new relationships for our clients, either with potential partners, prospective customers or influential organisations and individuals."
A little about Mark:
Sailing boats – He developed an early love of sailing – a skill he learnt aboard a 58ft captured German World War II yacht called Overlord. In 1982 he attempted to sail the world, but his vessel was nearly sunk in the same storm which prevented TV presenter John Noakes from making a similar voyage.
Selling antiques – Mark learned the gentle art of sales from his dad who had a specialist antiques business in Farnham, Surrey. He remembers his first ever sale, made as a lad in the 1980s, when he got £900 for an 18th century, veneered tilt top hexagonal table.
Mark has a knack of finding ways to make business entertaining as well as profitable, whether it's with client trips to Grand Prix races or deep sea fishing expeditions. If you want a chat about what Highland Marketing can do for you then he'll happily join you for a meeting at your office, or even a round of golf – at which you'll almost certainly win!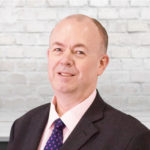 Latest posts by Mark Venables (see all)
Want more articles like this one?
Our free newsletter drops into your inbox every Friday to bring you...
Industry news

Essential analysis
Unmissable interviews

HM blog posts, tips and advice