Farewell summer 2011. The holiday blue skies, warm oceans and sandy beaches are gone and with them the friendly tavernas and tapas bars. Welcome back to life in the UK healthcare sector. Autumn beckons and winter looms, both likely to be hallmarked by continued economic austerity.
Yet despite the challenges, there are opportunities and the chances of realising them can be radically improved by working together. In fact collaboration is topping the agenda right now, with critics of the Health and Social Care Bill having persuaded the government to put integrated care at the heart of the NHS Future Forum's latest round of work. Just as healthcare providers need to work together to provide joined-up care for patients, more suppliers could be co-operating to offer seamless services.
We find this is very much the case in healthcare IT where companies which forge effective partnerships can be highly attractive to potential customers. That's partly because it removes hassle. Anyone in the sector will be familiar with the customer's lament that they can't get suppliers talking to each other. The result is delay, expense and frustration.
It also means damaged reputations. When customers have a problem they don't really care whose fault it is. What bothers them is whether the people they are dealing with appear accommodating and helpful or slopey-shouldered and awkward. Where suppliers join forces in order to seek common opportunities, and use their collective talents to win contracts, customers are more confident that a project will run smoothly.
Highland Marketing has seen this approach bear fruit time and again through the One Health Alliance. This is a group we facilitate which brings together companies with matching capabilities, giving them a relaxed forum in which to explore issues of mutual interest. Over the years it has yielded many and varied business benefits for members.
Regardless of how suppliers go about forming alliances, I can hardly imagine there has been a more important time to co-operate than the present. At a moment when everyone is seeking a competitive edge, collaboration can be the key. That's not just because companies can form a common front for customers, but also because their own interaction often makes them more creative. That kind of dynamism enhances the chances of winning new business, and with it the hopes of an economically sunnier 2012.
The following two tabs change content below.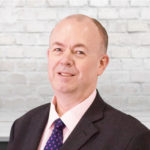 Mark is a specialist in sales and business development. After a long and successful career in IT sales he has excellent connections in the technology and healthcare sectors. Clients value the fact that he understands business from an insider's point of view, having built and run his own technology company. Mark is now focused on growing Highland Marketing, winning new business and developing its future strategy.
Mark has a vast network of contacts within the technology and healthcare industry and he works hard to grow that network on a daily basis. Renowned for his tenacity and his positive outlook, he never gives up, something that clients really value. And it is here, in his second role at Highland Marketing, that he can assist clients with their business development and sales efforts.
"What I offer clients is an extensive network of contacts, and a detailed understanding of the realities of running and developing a business. It's in my nature to communicate whether it's with board members, key decision makers and stakeholders or individual staff. My goal is to understand their needs and offer a solution. And through this I can help build new relationships for our clients, either with potential partners, prospective customers or influential organisations and individuals."
A little about Mark:
Sailing boats – He developed an early love of sailing – a skill he learnt aboard a 58ft captured German World War II yacht called Overlord. In 1982 he attempted to sail the world, but his vessel was nearly sunk in the same storm which prevented TV presenter John Noakes from making a similar voyage.
Selling antiques – Mark learned the gentle art of sales from his dad who had a specialist antiques business in Farnham, Surrey. He remembers his first ever sale, made as a lad in the 1980s, when he got £900 for an 18th century, veneered tilt top hexagonal table.
Mark has a knack of finding ways to make business entertaining as well as profitable, whether it's with client trips to Grand Prix races or deep sea fishing expeditions. If you want a chat about what Highland Marketing can do for you then he'll happily join you for a meeting at your office, or even a round of golf – at which you'll almost certainly win!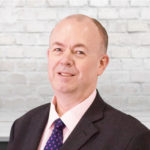 Latest posts by Mark Venables (see all)
Want more articles like this one?
Our free newsletter drops into your inbox every Friday to bring you...
Industry news

Essential analysis
Unmissable interviews

HM blog posts, tips and advice