This week saw the second of May's major healthcare IT events take place in the UK, Health+In4matics.
The timing of the show meant that it went virtually head to head with HC2012, which was held last week in London and has been in existence for more than 28 years.
The first show (HC2012), which is backed by both the Guardian and British Computer Society (BCS), appeared to have a more unique conference programme, with several of the health IT big shots taking up speaking slots as well as keynotes including Earl Howe, Jim Easton, Mike Farrar and Katie Davis. This attracted hundreds of the 1,500 attendees to packed conference sessions but perhaps away from the exhibition floor, which was relatively small in size but managed to draw in virtually all of the big players including Harris, Cerner, CSC, Allscripts, BT and Epic.
New kid on the block In4matics, which was supported by HIMSS drew in speakers including Dame Fiona Caldicott and Stephen Dorrell MP, as well as those well known professionals that regularly run the health IT events circuit. However, despite nearly double the floor space being taken up by exhibitors, the show's focus appeared to be much more around SME's and it saw fewer of the giants whose stands towered the halls of HC2012. Final attendee numbers are still to be announced but were clearly considerably lower.
While chitchat at these events is usually centred around what the activity is like in the marketplace, many conversations were dominated by which event had worked better, which had more delegates and ultimately, which one would survive, with many suppliers hoping common sense would prevail to provide one springtime super conference.
An answer already appears to be emerging… No sooner was In4matics over than it had placed a large advert on its website announcing the show dates for next year. On top of that, HIMSS and In4matics formalised their strategic alliance announcing that HIMSS has taken a financial interest in Citadel (the organisers of the show) to "provide a strong, integrated platform for health information technology events in the United Kingdom."
However, with In4matics virtually set in stone for next year, it has also been interesting to see the announcement by HIMSS last week that a memorandum of understanding has been signed that will see HIMSS collaborate with the BCS to introduce HIMSS Analytics Electronic Medical Records Adoption Model in the UK.
So with HIMSS appearing to have its finger in a number of pies, we wait to see whether all those pies can come together to provide the health IT industry with one huge feast of an exhibition in 2013. My prediction…there will only be two key health IT events over 2013 and both will be in Birmingham!
The following two tabs change content below.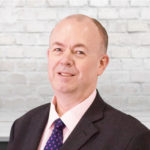 Mark is a specialist in sales and business development. After a long and successful career in IT sales he has excellent connections in the technology and healthcare sectors. Clients value the fact that he understands business from an insider's point of view, having built and run his own technology company. Mark is now focused on growing Highland Marketing, winning new business and developing its future strategy.
Mark has a vast network of contacts within the technology and healthcare industry and he works hard to grow that network on a daily basis. Renowned for his tenacity and his positive outlook, he never gives up, something that clients really value. And it is here, in his second role at Highland Marketing, that he can assist clients with their business development and sales efforts.
"What I offer clients is an extensive network of contacts, and a detailed understanding of the realities of running and developing a business. It's in my nature to communicate whether it's with board members, key decision makers and stakeholders or individual staff. My goal is to understand their needs and offer a solution. And through this I can help build new relationships for our clients, either with potential partners, prospective customers or influential organisations and individuals."
A little about Mark:
Sailing boats – He developed an early love of sailing – a skill he learnt aboard a 58ft captured German World War II yacht called Overlord. In 1982 he attempted to sail the world, but his vessel was nearly sunk in the same storm which prevented TV presenter John Noakes from making a similar voyage.
Selling antiques – Mark learned the gentle art of sales from his dad who had a specialist antiques business in Farnham, Surrey. He remembers his first ever sale, made as a lad in the 1980s, when he got £900 for an 18th century, veneered tilt top hexagonal table.
Mark has a knack of finding ways to make business entertaining as well as profitable, whether it's with client trips to Grand Prix races or deep sea fishing expeditions. If you want a chat about what Highland Marketing can do for you then he'll happily join you for a meeting at your office, or even a round of golf – at which you'll almost certainly win!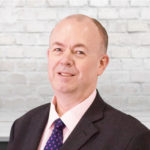 Latest posts by Mark Venables (see all)
Want more articles like this one?
Our free newsletter drops into your inbox every Friday to bring you...
Industry news

Essential analysis
Unmissable interviews

HM blog posts, tips and advice