It was while fishing over the Easter weekend with my friend that I began to reflect on the significant changes happening this week in the NHS in England.
I was updating him on events since we last sat in his small boat a year ago, bobbing around in a large loch while enjoying all four seasons in the one day – although this week the only season we saw was winter!
We were reflecting on the challenges of a growing business and how important communicating with employees is; after all they are the core asset of any organisation. We began to wonder just how challenging it must be to communicate with between 3,000 and 7,000 staff, which is roughly the size of an acute trust.
Successfully communicating with this many people is a significant challenge for those trying to embed effective working practices and shared aims throughout an organisation. Key messages cover a huge range, from day-to-day business to introducing nationally-mandated objectives.
I must admit, we ran aground somewhat when considering how you communicate effectively with well over a million NHS employees. My organisation is significantly smaller and I was awash with admiration as well as concern!
The Health and Social Care Bill set out to rid the NHS of unnecessary bureaucracy, but at this early stage there still appears to be a desperate need for meaningful, effective and far-reaching communication with staff. This titanic challenge has to be navigated, while also meeting the need to communicate far more effectively with the public – from those with a keen interest in the NHS to people whose voices are seldom heard above the din.
It is more critical than ever that new organisations work together and communicate well, including the NHS Commissioning Board and its regional offices, more than 200 new clinical commissioning groups, local authorities with their newly-defined healthcare responsibilities and various advisory, monitoring and other bodies.
They need to communicate effectively with staff, as well as with patients and the public, while at all times focusing on ensuring they provide the best quality services possible. Too often in the past, the focus on the patient has been lost amid the need to service an ever-increasing management structure.
Manoeuvring our small boat around the loch, we were reminded that it is far easier for smaller organisations to be agile and the oft-repeated phrase of the NHS as being like a super-tanker came to mind. Perhaps, as envisaged, the answer to improving communication lies in giving organisations more autonomy to act in their own interests, on a smaller scale.
In this respect, the advent of CCGs and the accompanying reforms could mean the NHS is far better equipped to navigate choppy waters. As the population grows older and long-term conditions become more prevalent, a positive early start for the new system will be vital for the long-term health of the NHS, as well as the people it serves.
New technology has the potential to transform the way the health service operates, from 'telehealth' giving patients far more control over their own care, to systems which allow staff to better manage their time. Each CCG and trust will very soon be operating much more as businesses in their own right. As of this week, they have the power to determine their own priorities and to plan for them accordingly – using specialist communications tools to meet their aims. For once, we can say the destiny of the NHS is in its own hands.
The health service has undoubtedly embarked on a journey which has the potential to deliver a better service for staff and patients alike. However, one thing is certain – it needs clear, concise, focused communications in order to stay on course.
The following two tabs change content below.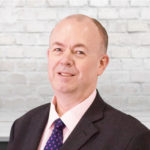 Mark is a specialist in sales and business development. After a long and successful career in IT sales he has excellent connections in the technology and healthcare sectors. Clients value the fact that he understands business from an insider's point of view, having built and run his own technology company. Mark is now focused on growing Highland Marketing, winning new business and developing its future strategy.
Mark has a vast network of contacts within the technology and healthcare industry and he works hard to grow that network on a daily basis. Renowned for his tenacity and his positive outlook, he never gives up, something that clients really value. And it is here, in his second role at Highland Marketing, that he can assist clients with their business development and sales efforts.
"What I offer clients is an extensive network of contacts, and a detailed understanding of the realities of running and developing a business. It's in my nature to communicate whether it's with board members, key decision makers and stakeholders or individual staff. My goal is to understand their needs and offer a solution. And through this I can help build new relationships for our clients, either with potential partners, prospective customers or influential organisations and individuals."
A little about Mark:
Sailing boats – He developed an early love of sailing – a skill he learnt aboard a 58ft captured German World War II yacht called Overlord. In 1982 he attempted to sail the world, but his vessel was nearly sunk in the same storm which prevented TV presenter John Noakes from making a similar voyage.
Selling antiques – Mark learned the gentle art of sales from his dad who had a specialist antiques business in Farnham, Surrey. He remembers his first ever sale, made as a lad in the 1980s, when he got £900 for an 18th century, veneered tilt top hexagonal table.
Mark has a knack of finding ways to make business entertaining as well as profitable, whether it's with client trips to Grand Prix races or deep sea fishing expeditions. If you want a chat about what Highland Marketing can do for you then he'll happily join you for a meeting at your office, or even a round of golf – at which you'll almost certainly win!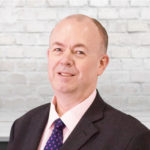 Latest posts by Mark Venables (see all)
Want more articles like this one?
Our free newsletter drops into your inbox every Friday to bring you...
Industry news

Essential analysis
Unmissable interviews

HM blog posts, tips and advice